Welcome to prosnooker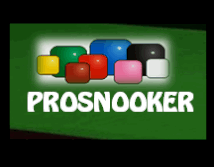 Prosnooker has returned with a totally renewed website.
Are you driven with passion for the game of snooker? Great!  Most certainly this website will meet your demands.

With the information given we provide a service for any kind of player or assistant(coach) in general. Our vision respresents quality. As an organization Prosnooker are upholding values of deepest respect for the game.

While viewing this website on your smartphone, it will open in an adjusted 'mobile version'.
You can change this at the bottom of any page to 'standard version', should you prefer pc lay-out.
We all wish you lots of joy visiting our website.
Prosnooker Management