Starters (resident in Belgium)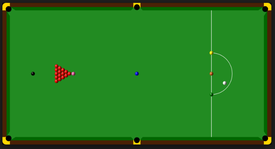 Are you just picking up a cue or have you always been playing with friends and you want to take it a step further? Here is some information how to join a club, play competition and participate tournaments. Snooker is meant for all people. The game itself is displaying lots of possibilities and challenges.
Prosnooker is also providing information for those who are new to the game. Should you feel reluctant to contacting a club straight away and still have questions, you can send them to us by email. We are happy to comply.